Fixed Orthodontics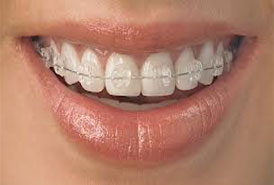 What are invisible braces?
In the event that you experience smile outlining utilizing Clear Path you can accomplish the smile you've generally needed. Smile design is an energizing new thought in dental treatment that we offer our patients. Whether you have screwy, chipped, split, stained, or misaligned teeth, our smile designing service will give you a chance to select your new smile.
Smile designing procedures are paramount for smiles that are defective, unappealing or ugly. The defects may lie in the color or state of the teeth. Smile outlining methods blanket a wide territory of treatment strategies running from essential nonessential dentistry techniques to profoundly intricate surgeries on the facial skeleton to redress jaw deformations. In the event that you search for a complete smile designing service our accomplished restorative dental practitioners are excited to offer assistance!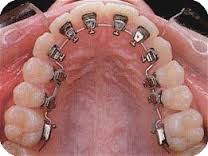 What are lingual braces?
Lingual braces are specially crafted fixed braces fortified to the once again of the teeth making them invisible to other peoples. In lingual braces the brackets are established onto the posterior of the teeth making them undetectable while in standard props the sections are solidified onto the front side of the teeth. Thus, lingual braces are a nonessential option to the individuals who don't wish the props to be noticeable.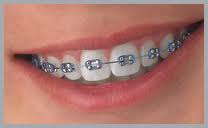 What is fixed orthodontics?
Dental braces are gadgets utilized within orthodontics that adjust and straighten teeth and help to position them with respect to an individual's chomp, while likewise attempting to enhance dental wellbeing. They are frequently used to revise underbites, and malocclusions, overbites, cross nibbles, open chomps, profound nibbles, warped teeth, and different defects of the teeth and jaw. Props might be either nonessential or structural. Dental props are frequently utilized within conjunction with other orthodontic machines to help broaden the sense of taste or jaws and to generally support in forming the teeth and jaws.
Patients Photo
Patient 1