Fixed and Removal Denture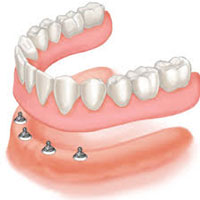 Bansal Dental Hospital, one of India's top Prosthodontics Hospitals, offers the best and ease Prosthodontics medicine, with a group of expert specialists.
Bansal Dental Hospital in Jaipur utilize an exceptional fixable resin that keeps them from scraping the gums, permits the wearer to bite properly. It likewise gives a delicate base that keeps the gums from being rubbed raw.
What are advantages of Fixed Prosthodontics?
Fixed dentures have got different preferences over the conventional inflexible denture bases. Translucency of the material grabs underlying tissue tones, making it just about difficult to catch in the mouth. No catching is unmistakable on tooth surfaces, enhancing style. The material is outstandingly solid and adaptable. Free development is permitted by the general adaptability. Complete biocompatibility is accomplished in light of the fact that the material is free of monomer and metal, these being the rule reason for unfavorably susceptible responses in ordinary denture materials.
Hospitalians can utilize zones of the ridge that would not be conceivable with expected denture and fractional strategies in dental hospitals. Patient can wear machines that would regularly not be agreeable. Flexible dentures won't result in sore spots because of negative response to acrylic saps and will assimilate little measures of water to make the denture all the more delicate tissue good.